FAQ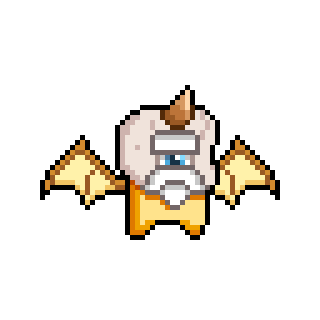 What is the game like?
UniDuni is a fun and light hearted 2D co-op puzzle platformer game that features nostalgic pixel art look and aims to be an experience for everyone, even non-gamers! A perfect choice to share the joy you had playing couch co-op games with your kids, partners or friends.
Can I play the game now? Is there a release date?
Unfortunately, not yet. The game is in development and the release date will still be announced. However, we will release demos and development notes from time to time, stay tuned to our social media for more!
In which platforms Uni Duni will be available?
PC/Mac through Steam and possibly a port to Nintendo Switch, but we're still studying how to achieve that.
What languages will the game be localized in?
The subtitles/interface are in English and Portuguese (Brazil), but we also plan to add French, Italian, German, Spanish, Russian, Japanese, Korean, Chinese (Simplified), and Chinese (Traditional), if possible.
How much it will cost? How long is the game?
The planned price is $9.99 (but it's still subject to change), and a playthrough where you explore leisurely takes about 2 hours.
Is the game 2 player co-op only?
At the moment? Yes, the game is mainly focused on a cooperative 2P experience. But we are still planning how to implement a single player mode, if possible.
Will you guys bring the game to mobile?
We are asked this question a lot! It's not in our plans now because It's hard to translate the mechanics to mobile settings. But we will consider in the future.